Django Reinhardt – private Life (4/6)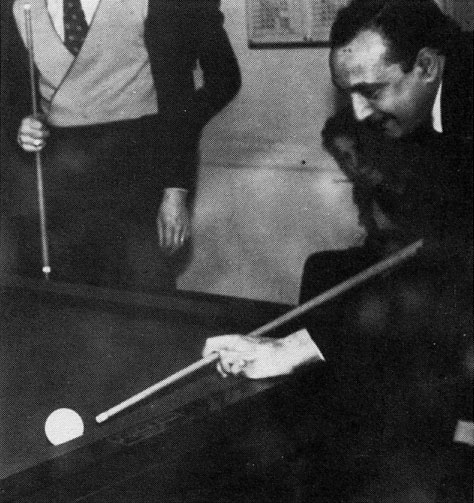 Django Reinhardt – private Life (4/6)
In end of 1943 Naguine gets pregnant and gives birth to Django´s 2nd Son Babik Reinhardt at 8th of June 1944 in Paris (image left below).
Django loves his 2nd son Babik very much. However, Django is just also a rather fickle character from the very beginning – on the one hand he is meant to be the loving father to which his son and his family is everything, like commonly with the Manouches.
On the other hand, he is the urban gentleman, women at his feet and also certainly never ever has been a child of sadness (image left, Django with 2 unknown female admirers).
Babik grows up in this enviroment, at first in the caravan of his parents. His father shows him the first steps on the guitar (see images below: Django and Babik 1949 in Le Bourget).
But also, in contrast to Lousson his first son, also in the later years Django is always there for him, even when Babik was starting his own carreer as musician. Lousson instead is only "passing by" every once in a while not getting the same great attention than his younger brother.
Same as his famous father, Babik was always interested in trying new things even making lots of musical experiments later on also trying different music-styles, until he´s coming back to his roots in the late 90ies when together with Romane and Florin Niculescu he becomes the co-founder of the "New Quintette du Hot Club de France".
Nevertheless Django loves the life and his music, but also the idleness, celebrating with friends and being together with his equals.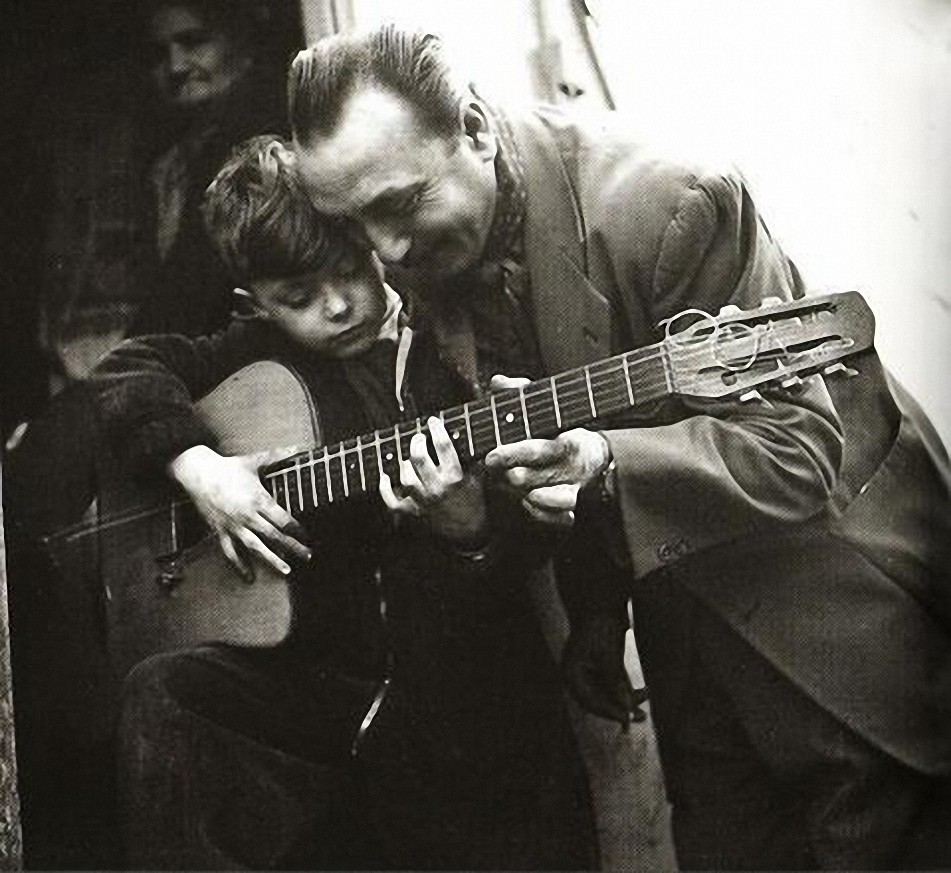 For those that worked with him, like Stephane Grapelli, who pretty early took over the musical organisation of the "Quintetts du Hotclub de France" as also for his friend and Mentor Charles Delauney who foremost organised the concerts for the Quintette, or as for the musicians of the Quintette – not also ways too easy to handle.
Very often Django simply is just not there at any agreed appointment, instead part of a game of "Billiards for money" (see picture below on the right, in 1937) or he simply has gone away with his caravan to meet other Manouches in the South of France, or rather sometimes camps by the river and fishes or plays with others, although his agreed appearances were fixed in Paris.
The legend says Django was supposed to be a very brilliant player of Billards.
So very often, more than once, Stephane Grapelli and the rest of the Quintette were rushing around Paris to get him out of a Bar or a club of Billiards, to throw him in the car and get him to a gig-location just in time…
Pitiful also his younger brother Joseph who resides in his shadow for all his life behind his famous brother. He is the one to think of spare strings or to carry Django´s guitar – but Django loves the life instead … not spending one thought on profane things like that, leaving them on others.
Money didn´t meant anything to Django as well. If he´s got it, he spends it with full hands drinking champagne and wine, inviting all his friends, family and collegues, always lodging at the finest hotels and restaurants available at the place…
If he doesn´t have it he don´t care at all the same, well as he: "… is going to earn it again at any time … next time…".
Not seldomly he´s asking immense fees, sometimes up to 10,000. – U$ for one concert-night, even then in the early days. But the money is gone away again very fast. He lives the life of a typical "Bohemian"…
Read more -> Django Reinhardt – Private Life (5/6)
Share this article: